Recycled Love Fundraiser
November 18, 2014 @ 6:00 pm

-

9:00 pm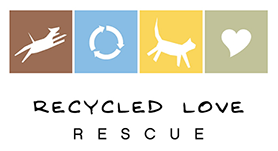 Recycle Your Love at The Chasseur!
We've just learned of a great local organization that supports one of our most favorite causes, pets in need!
Join us on Tuesday, November 18th as we team up with this great non-profit to help some little balls of fur that need our help! We will have some items for raffle and a percentage of food sales for the evening will be donated to the organization.
Founded in 2004, Recycled Love is a grassroots organization dedicated to rescuing animals from abuse, injury, neglect and abandonment and adopting them in homes where they will be loved and cherished for the rest of their lives. Recycled love believes all animals deserve a second chance in life. Since animals cannot vocalize their need for help, rescue workers must become their voices. We must be able to see beyond their sadness, terror, grime and defeat to continue our work. It is through the gift of rescue workers, foster parents and adoptive families that the animals pure souls surface, and their journey of becoming a recycled love animal begins…… our goal is to recycle the unconditional love that all animals possess and to transfer that love to a human guardian who understands and appreciates this priceless gift.
Been looking for a companion to recycle your love with? Check out their adoption process and rescues here: http://www.recycledlove.org/adopt/
Not able to make the event but still want to contribute to the cause? Check out ways to get involved and donate via their webpage here: http://www.recycledlove.org/donate/